Global Biz
グローバル・ビズ
Bordering Tokyo, Japan's capital city, Saitama Prefecture is home to about 250,000 companies across a diverse range of business sectors, including a technologically advanced manufacturing industry.
Many of the companies have expanded overseas and/or do business with overseas firms and have the capability to build excellent partnerships with companies around the world.
Saitama Industrial Promotion Public Corporation (SIPC) provides support for Saitama-based small and medium enterprises (SMEs) in a variety of fields including overseas business expansion.
"Sai-no-kuni Business Arena", one of the largest business matching events in Japan, is held every year by SIPC with the aim of securing orders, developing new sales channels and improving the technological capabilities of SMEs. This year it will be held online.
グローバル・ビズ
日本の首都東京に隣接する埼玉県には約25万の事業所が立地し、優れた技術を持つ製造業をはじめ、多種多様な業種の企業が立地しています。
海外に進出したり、海外企業と取引を行っている企業も多く、世界各国の企業との間で素晴らしいパートナーシップを構築することができます。
公益財団法人埼玉県産業振興公社(SIPC)は、海外ビジネス展開を含めた様々な分野で埼玉県内の中小企業の支援を行っています。
Overview of Saitama Industry 埼玉県産業の紹介
Overview of Saitama Industry

(Information from Saitama Prefectural Government)
Go ▶
Saitama Prefecture Leading-Edge Industry Design Project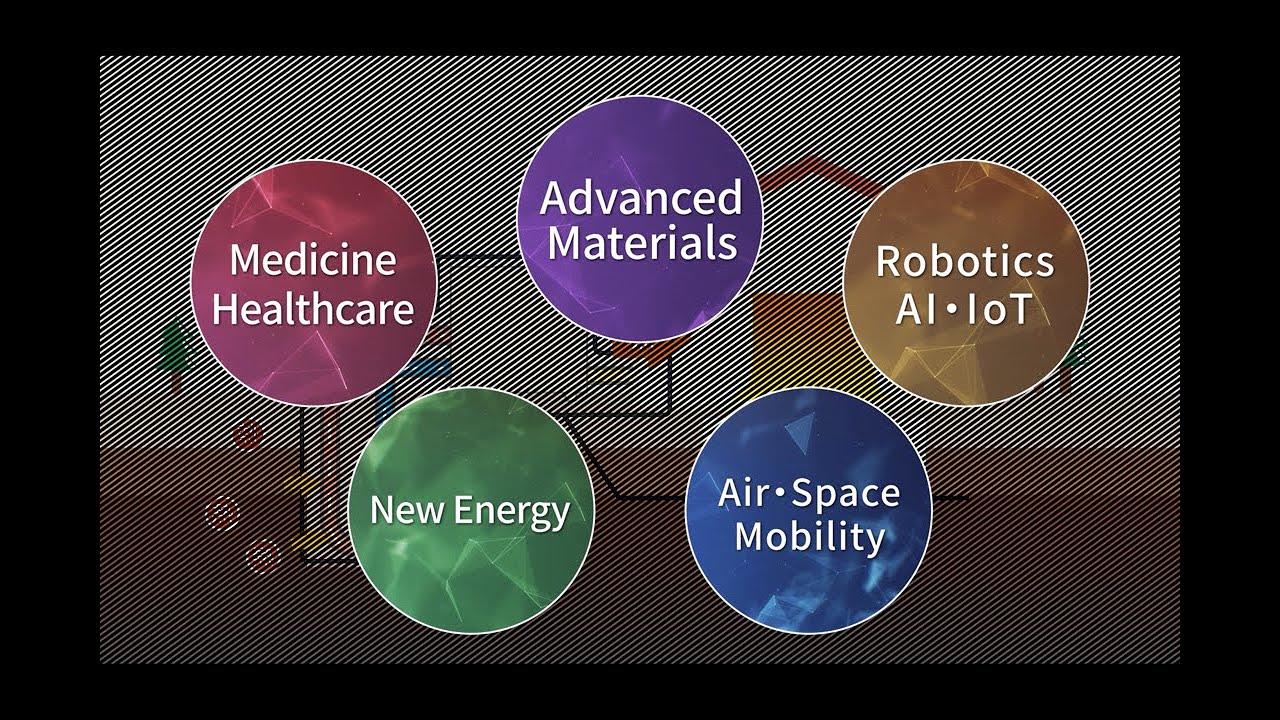 Promoted by Saitama Prefecture since 2014, the project merges the research seeds of universities and research institutes with companies' outstanding technologies and supports practical application, product development and commercialization in five key fields: Advanced Materials, Medicine · Healthcare, Robotics · AI · IoT, New Energy and Air · Space · Mobility. The video presents a summary of the project' s achievements.
Introduction of companies in Saitama Prefecture 埼玉県企業の紹介
Organizations supporting business matching with Saitama-based companies 海外展開支援機関
日本貿易振興機構(ジェトロ)埼玉
海外ビジネスに関する相談対応、実務講座・セミナー開催に加え、海外バイヤーとの商談機会の提供も行っています。「新たに海外ビジネスしてみたい」とお考えの際には、ぜひお気軽にジェトロ埼玉までご連絡ください。
Japan External Trade Organization (JETRO) Saitama Go ▶
JETRO Saitama is promoting overseas business of small and medium enterprises in Saitama utilizing JETRO's domestic and overseas networks.
Description of Support
Support for market development in the leading-edge technology field

Support for sales strategy planning, preparation of the plan, and market development, especially in the field of medical innovation, among leading-edge technology fields that are expected to grow in the future.

Attracting foreign companies and promoting interregional cooperation

Expansion of foreign investment toward Saitama and promotion of industrial cooperation with overseas based on superiority in the Tokyo metropolitan area and the cluster of high value-added industries.

Exploration of new overseas market for agricultural products and processed food

Support for marketing of agricultural products and processed food etc., that are specialty products in Saitama Prefecture.
Overseas organizations with business connections with Saitama 埼玉とビジネス交流のある海外の機関
Industrial Technology Research Institute (ITRI) in Taiwan Go ▶
ITRI is a not-for-profit R&D organization in Taiwan, engaging in applied research and technical services. Founded in 1973, ITRI has played a vital role in transforming Taiwan's economy from a labor-intensive industry to a high-tech industry.
Trends in Leading-Edge Industrial Technology Development and Industry-Government-Research Collaboration in Taiwan: Drones and Self-Driving Vehicles
Support for Entry into Medical Equipment Industry from Different Fields: Support for Development of Taiwan's First Artificial Respirator by ITRI and Overseas Expansion Case Study